Microsoft Ignite 2019 - Day 3 wrap up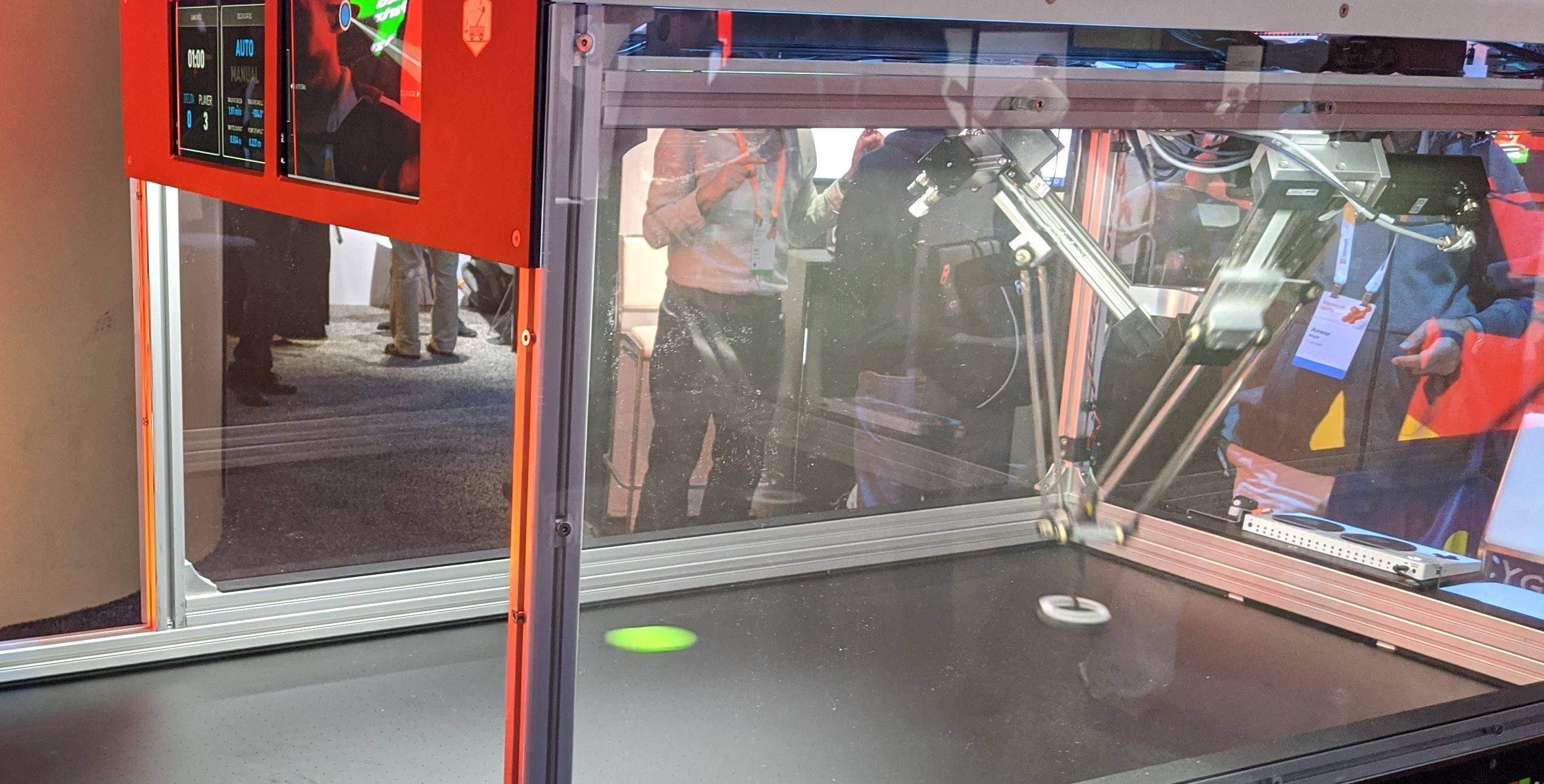 The days are getting longer, still heaps happening at Ignite. Most of my formal tasks are done now. It was time to look at some of the more exciting things that I don't usually get to see. Started with a look at the new Power Platform areas in PowerApps and PowerBI. Then headed over to Microsoft focus groups area for a chat with them around notifications, then over to Azure Stack. Also spent some time talking with the team who looks after the Azure Quantum. One fun thing to see was an AI Air hockey table which people could try an beat (picture above).
Here are a few of the updates from the sessions.
PowerApps, PowerApps is getting stronger. The environment is now linked into Azure directly. You can create PowerApps instantly from an Azure SQL DB. The solution looks at the DB schema and builds a base app for you to start with. As you expect the app still requires some changes before you release it. The licensing is always a worry for me. Its license per app or per user, but there is a community license which is targeting at development. It allows the developer to create but not publicly release.
https://powerapps.microsoft.com/en-us/
Azure Stack, I was introduced to the three versions of Azure Stack. One is a rename. The original Azure Stack is now the Azure Stack Hub. It has the same set up as before. The Azure Stack HCI is less restrictive, allowing the customer to select a certified hardware vendor and build the environment around their requirements. They are given more control and access into the environment. It is also licensed under the standard Windows Datacentre style license. The last one is the Azure Stack Edge. This one is a subscription-based model where you can rent a small stack for a month or more, then once you have finished the device is returned to Microsoft. The device is ordered directly via the Azure Portal and is managed by Microsoft.
https://azure.microsoft.com/en-us/overview/azure-stack/
Azure Quantum is Microsoft's full-stack open cloud ecosystem created in partnership with 1QBit, Honeywell, IonQ, and QCI. The team are providing learning resources called "quantum katas" to help to get people up to speed with what quantum computing is and how we can use it. They also have an open-source SDK to help developers get into the Quantum development process. Its call Q# https://www.microsoft.com/en-us/quantum/development-kit. At Ignite they had one of the qubits on show. It was amazing to see the types of cooling required to run. It needs to run at almost absolute zero temperatures.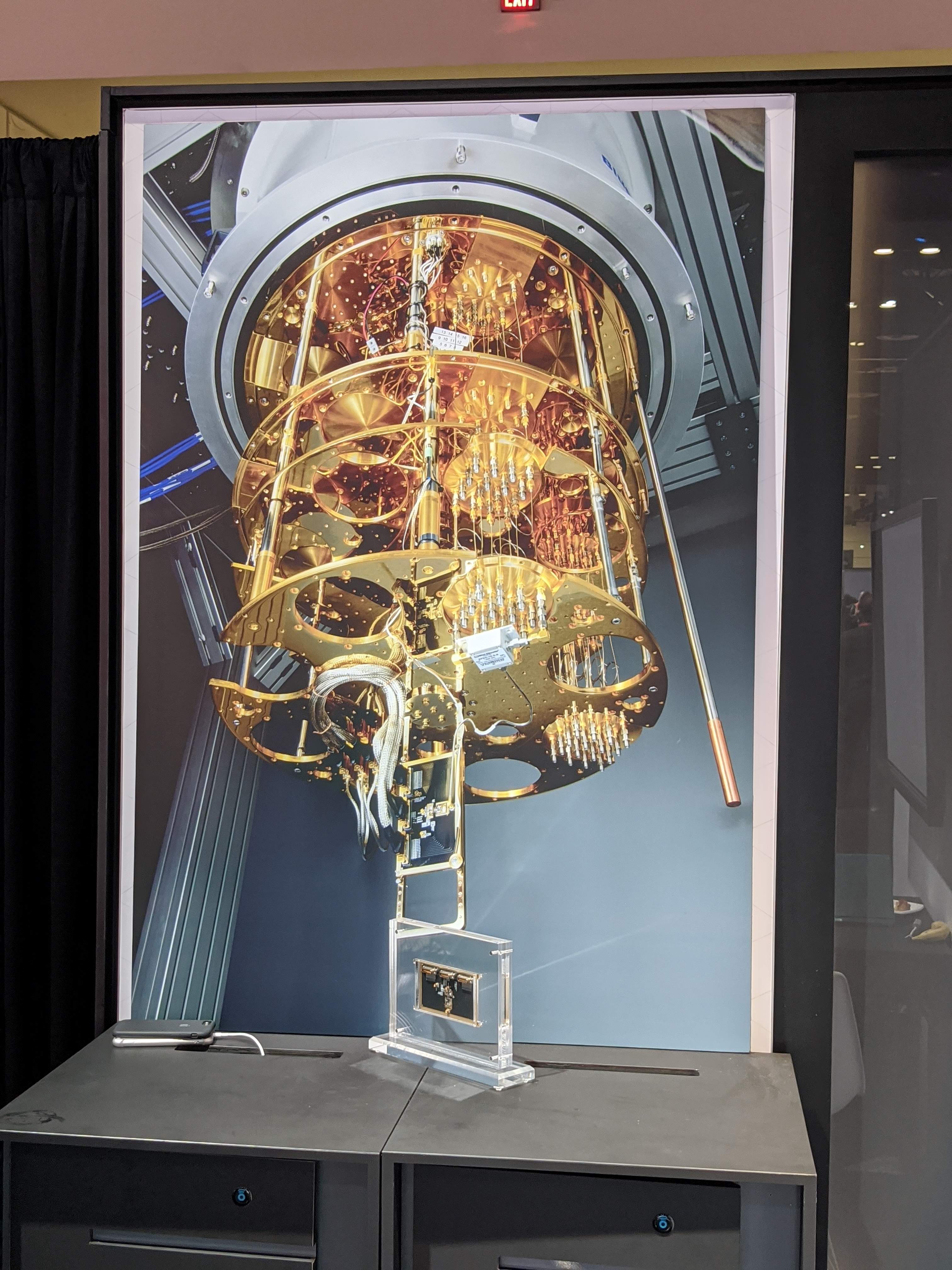 Windows Notification Services or WNS, the notification services are the action panel on Windows 10 where you see items like number of emails, email messages, alerts from Intune or SCCM. I will not go into too much detail here as it was a focus group and we can not discuss what we talked about in the room. I will say that what we did discuss sparked more interest in what they are doing and how we can use it going forward. Check out the links below for information on how the service works. Once I have had some time to play with the services, I will create some more posts about it.
https://docs.microsoft.com/en-us/windows/uwp/design/shell/tiles-and-notifications/windows-push-notification-services–wns–overview